10 Marketing Terms to Know When Working with an Ad Agency
Feb 8, 2019
SEO Tips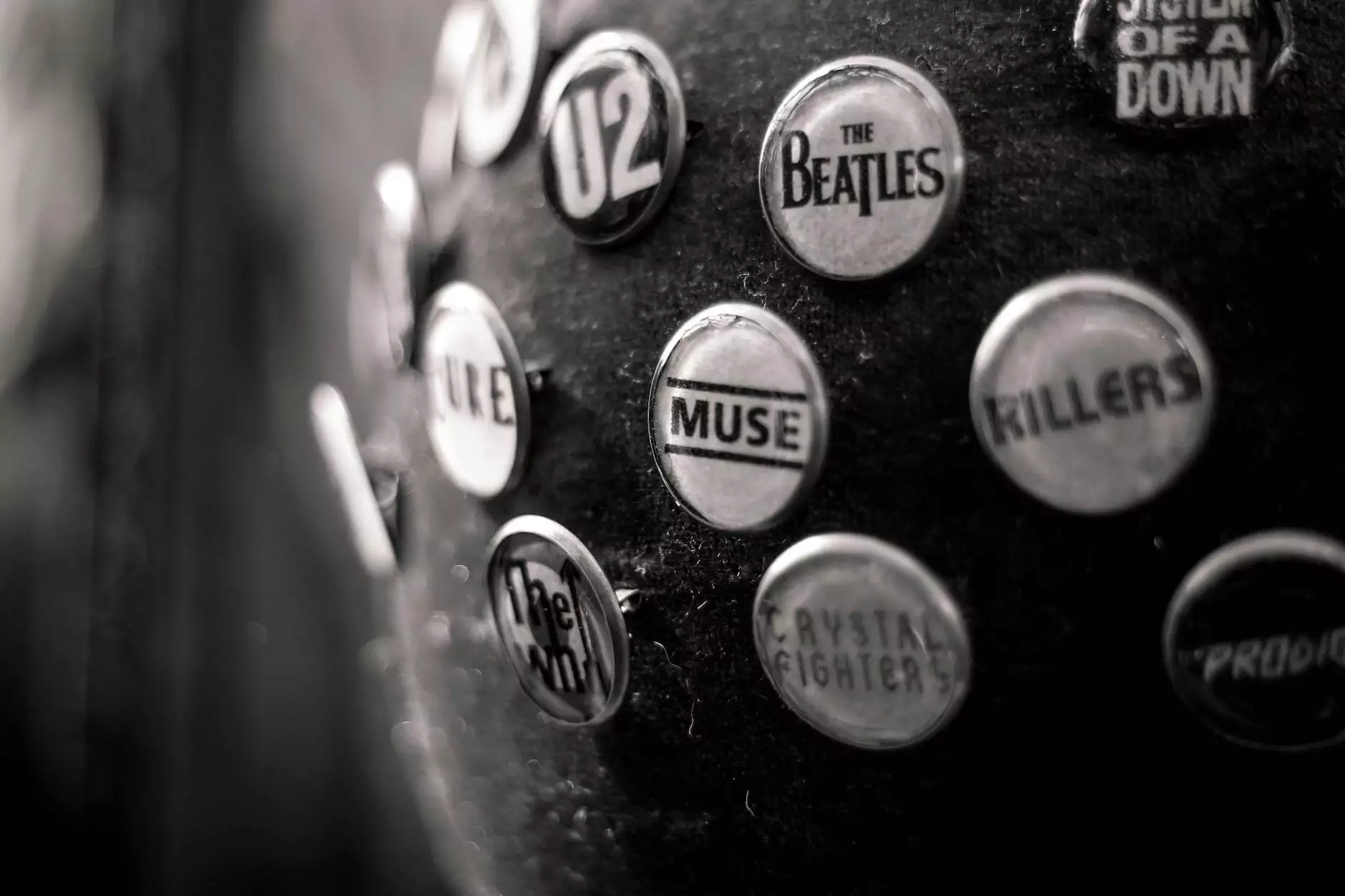 In the fast-paced world of digital marketing, collaborating with an ad agency can provide numerous benefits for businesses aiming to establish a strong online presence. However, it's crucial to understand the key marketing terms used to ensure effective communication and successful partnership with your chosen agency. Nashville TN SEO, a leading provider of high-end SEO services, brings you this comprehensive guide to the 10 marketing terms that every business owner should know when working with an ad agency.
1. SEO (Search Engine Optimization)
SEO is the process of optimizing your website and its content to improve its visibility in search engine results pages. It involves various techniques such as keyword research, on-page optimization, link building, and more. A skilled ad agency like Nashville TN SEO can help you implement effective SEO strategies to increase organic traffic and rank higher on search engines, ultimately leading to greater business growth.
2. PPC (Pay-per-Click)
PPC is a paid advertising model where advertisers pay a fee each time their ad is clicked. It is an effective way to drive targeted traffic to your website instantly. With the expertise of an ad agency, such as Nashville TN SEO, you can create persuasive PPC campaigns that reach the right audience, driving immediate results and maximizing your return on investment (ROI).
3. CTR (Click-Through Rate)
CTR is a metric that measures the percentage of people who click on a specific link or ad after viewing it. It is a crucial performance indicator that helps evaluate the effectiveness of your marketing campaigns. By optimizing your ads and improving your CTR, you can attract more qualified leads and enhance your overall marketing success.
4. Conversion Rate
Your conversion rate is the percentage of website visitors who take a desired action, such as making a purchase, filling out a form, or subscribing to a newsletter. It indicates how well your website and marketing efforts are performing in terms of engaging and converting visitors into customers. A skilled ad agency will work with you to optimize your conversion rate, increasing your business's profitability.
5. ROI (Return on Investment)
ROI is a performance metric that measures the profitability of an investment. When working with an ad agency, it's essential to track and analyze your ROI to determine the success and effectiveness of your marketing campaigns. By leveraging data and insights, Nashville TN SEO helps you achieve a higher ROI by optimizing your marketing strategies, reducing costs, and maximizing revenue.
6. KPIs (Key Performance Indicators)
KPIs are specific metrics used to evaluate the success of your marketing efforts. These can vary depending on your business goals and objectives. By defining and tracking relevant KPIs, an ad agency like Nashville TN SEO helps you measure your performance accurately, identify areas for improvement, and make data-driven marketing decisions to achieve optimal results.
7. Target Audience
Your target audience refers to the specific group of people who are most likely to be interested in your products or services. Understanding your target audience and their needs is essential for creating effective marketing campaigns. An ad agency will conduct in-depth market research to identify and segment your target audience, allowing you to tailor your messaging and campaigns accordingly for maximum impact.
8. Branding
Branding is the process of creating a unique and memorable identity for your business. It involves creating a strong brand image, establishing brand values, and effectively communicating your brand message to your target audience. A reputable ad agency can help you develop a cohesive branding strategy and craft compelling brand messages that resonate with your audience, ultimately enhancing brand recognition and loyalty.
9. Content Marketing
Content marketing involves creating and distributing valuable and relevant content to attract, engage, and retain your target audience. It plays a crucial role in building brand authority, driving organic traffic, and nurturing customer relationships. With the expertise of an ad agency, like Nashville TN SEO, you can develop a comprehensive content marketing strategy that includes compelling blog posts, captivating social media content, engaging videos, and more.
10. Social Media Marketing
Social media marketing is the process of utilizing social media platforms to promote your products or services and connect with your audience. It allows you to reach a wider audience, build brand awareness, and foster customer engagement. Working with an ad agency can help you harness the power of social media by creating impactful social media strategies, managing your social media accounts, and driving meaningful interactions to grow your business.
By familiarizing yourself with these 10 key marketing terms and partnering with a reliable ad agency like Nashville TN SEO, you can enhance your business's online presence, drive targeted traffic, and achieve long-term growth and success. Don't hesitate to reach out to our expert team to discuss your unique marketing needs and explore how we can help you navigate the dynamic world of digital marketing.