Improving Your Website's Accessibility and Inclusive Design
Dec 22, 2022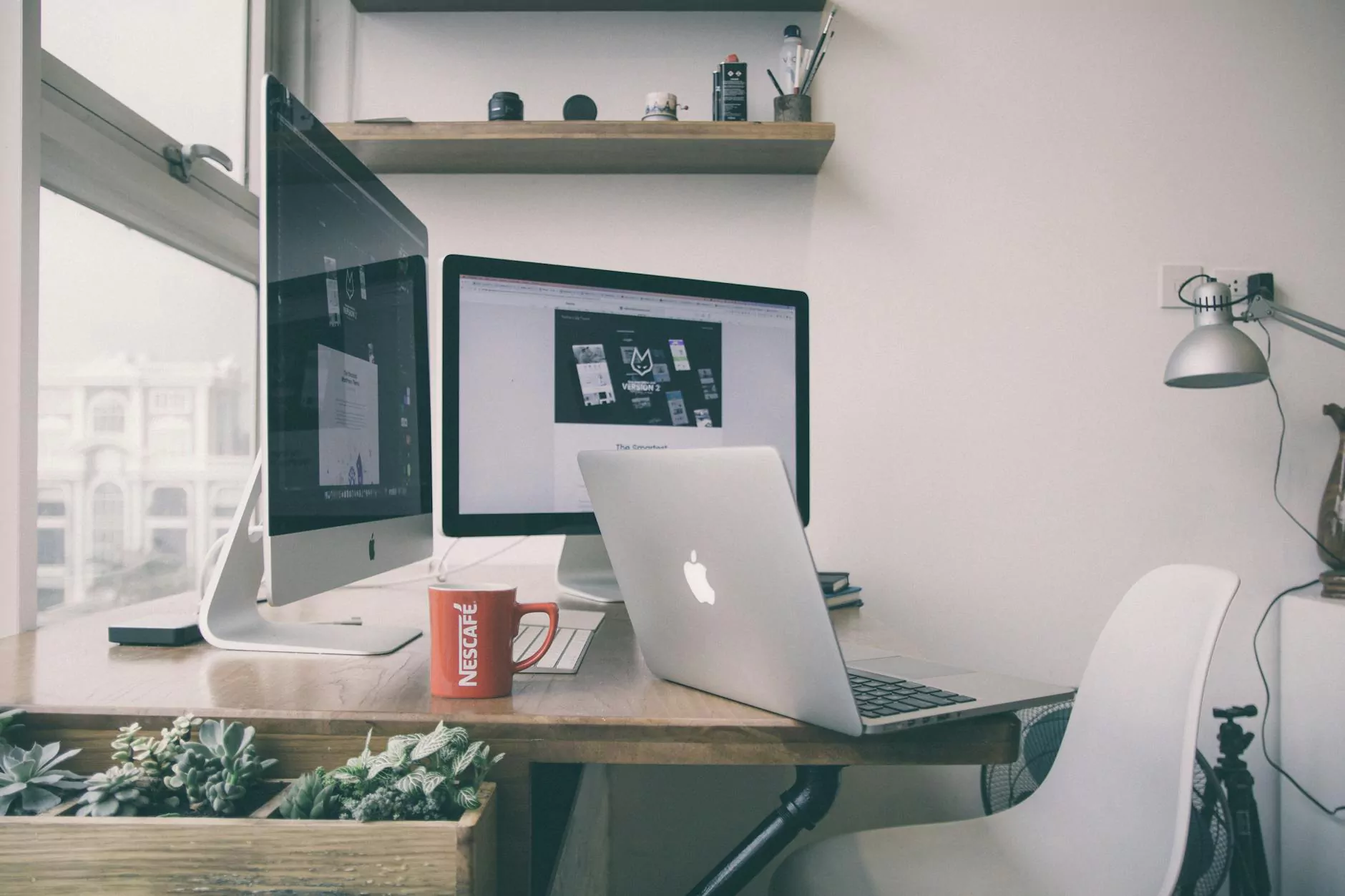 Introduction
Welcome to Nashville TN SEO, your trusted partners in the world of Business and Consumer Services - SEO services. In this comprehensive guide, we will delve into the importance of website accessibility and inclusive design, and provide you with valuable insights on how you can enhance these aspects to ensure your website reaches a wider audience and stands out in today's competitive digital landscape.
Understanding Website Accessibility
Website accessibility refers to the practice of designing and developing websites that can be easily used and accessed by individuals with diverse abilities, including those with disabilities. It focuses on removing barriers and providing equal access to information and functionality for all users, regardless of their physical or cognitive limitations.
Why Website Accessibility Matters
Ensuring your website is accessible is not only a legal and ethical obligation but also a smart business decision. By implementing inclusive design principles, you open doors to a larger audience, enhance user experience, and improve your website's search engine rankings.
Inclusive Design Principles
Inclusive design goes beyond mere accessibility compliance. It aims to proactively create websites that are usable by everyone, irrespective of their abilities or disabilities. Let's explore some key principles that can guide you in achieving inclusive web design:
1. Perceivable
Make sure the content on your website can be perceived in different ways and using various senses. Use descriptive alt tags for images, provide captions for videos, and offer text alternatives for non-text content.
2. Operable
Your website should be easy to navigate and operate for all users. This means having clear and consistent navigation, logical tab ordering, and providing keyboard alternatives to replace mouse interactions.
3. Understandable
Maintain clarity in your website's content and functionality. Use plain language, provide easily understandable instructions, and avoid complex design elements that may confuse users.
4. Robust
Ensure your website is built using modern, standards-compliant code that is compatible with various devices and assistive technologies. Regularly update and test your website to maintain its compatibility with evolving technologies.
Enhancing Website Accessibility
Now that we have covered the principles of inclusive design, let's discuss practical steps you can take to improve the accessibility of your website:
1. Conduct an Accessibility Audit
Start by evaluating your current website for accessibility issues. There are numerous tools and guidelines available that can help you identify potential barriers and areas of improvement.
2. Use Semantic HTML
Utilize proper HTML elements to structure your content. This not only helps assistive technologies understand your website better but also improves your search engine optimization. Use headings, paragraphs, lists, and other semantic tags appropriately.
3. Provide Alternative Text for Images
Include descriptive alt attributes for all images on your website. This allows visually impaired users to understand the content of an image using screen readers or other assistive technologies.
4. Caption and Transcribe Multimedia Content
For videos or audio files, provide captions or transcriptions to make the content accessible to individuals with hearing impairments. This ensures everyone can benefit from your multimedia content.
5. Ensure Color Contrast
Choose color palettes that provide sufficient contrast between text and background. This ensures readability for users with visual impairments. Use tools to check the color contrast ratio and make necessary adjustments.
6. Implement Keyboard Accessibility
Make sure all interactive elements on your website can be accessed using a keyboard. This is crucial for individuals who cannot use a mouse or other pointing devices.
7. Test with Real Users
Engage individuals with disabilities to test your website's accessibility. Their feedback and insights will be invaluable in identifying user experience gaps and making necessary improvements.
8. Stay Updated with Accessibility Guidelines
Website accessibility standards continue to evolve. Stay informed about the latest accessibility guidelines and best practices to ensure your website remains accessible and compliant moving forward.
Conclusion
By prioritizing website accessibility and inclusive design, you can create a more inclusive and engaging digital experience for all users. Nashville TN SEO, the experts in Business and Consumer Services - SEO services, are here to guide you on this journey. Implement the principles and best practices outlined in this guide to enhance your website's accessibility, improve user satisfaction, and elevate your search engine rankings. Contact us today to take your website to the next level!